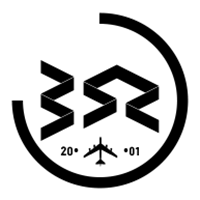 Visual communication #advertising agency and studio #advertising Gdansk #Poland
Digital printing #large format printing #HQ printing #UV printing #printing Poland
Branding #signs #light boxes #3D letters #spatial forms #visual identity #laser #cnc milling/cutting #cnc bender
Welcome to B52
We are an printing house. We are an advertising agency and studio with an well-established position on the market. We focus on all forms of visual communication and advertising. From concept, through design, to execution and installation. We treat each task with passion, regardless of whether it is a stand-alone exhibition or a large advertising campaign.
#printing Poland #advertising Poland
B52 has been associated with the large-format printing industry for many years. B52 started as a large-format printing house and outdoor advertising broker. Currently, we go out to clients with a much broader, comprehensive advertising offer. We consistently strengthen the company's position through continuous investment in technologies, machine park and development of the human team. Furthermore, we follow trends and propose our own visual communication solutions. We come up with an idea and successfully implement it.
Printing
We digitally print up to 1440 dpi, offering unlimited print areas.
#printing Poland #printing house Poland
B52 printing house based in Gdansk, Poland, has the greatest experience in the Gdansk and Tri-city large format printing market. We have machines with various characteristics, in solvent, eco solvent and UV technology. We have a large-format CMYK printing machine with high efficiency (very short delivery times); 10-colour machine for print quality for the most demanding customers and a UV hybrid machine for printing on roll materials and rigid substrates.
Find out more: digital printing / large format printing / UV printing
#large dormat printing Poland
We perform large-format solvent printing on roll materials. Such printing is an essential element of brand communication. B52 printing house makes, among others, flyers, posters, hangers. This type of printing is also ideal for outdoor advertising campaigns. At B52 we print on a wide range of materials. We have a modern machine park, which ensures independence from subcontractors and allows us to offer comprehensive services at the highest level.
We print banners (reinforced laminated, coated, backlight, blackout / blockout), produce meshes, print posters (billboards, citylights, photo wallpapers and others), printed self-adhesive films (white, transparent, perforated / one way vision, easily removable / easy dot, monomeric, polymeric, cast, contour cut stickers, etc.), magnetic foils, stands, boards, print on roll-up media, flags, etc. #Printing Poland / We print images in unlimited formats. Wide selection of materials and appropriate technology makes the print extremely expressive, resistant to external factors. The print retains its properties for a really long time.
Find out more: large format printing
If you want to print the highest quality images, you always want to be sure that the reproductions will meet your highest expectations. You think: printing in the highest, true resolution of 1440 dpi? ultra-smooth tonal gradients that make the resolution seem even higher? or maybe even special colours? odourless and ecological printing? We offer all these options at B52, the printing house from Poland. Check and see that the highest quality can be available at a reasonable price. Get to know the printing from our 10-colour machine.
Highest photographic quality printing. For the most demanding customers: the recipients of the service are most often artists, architects and institutions of culture and art. From the available palette of materials, the most important are: papers in gloss or matte finish, canvas, photo wallpapers, films.
Extended colour space in 10-colour printing: Printing is based on extending the CMYK ink set with lc+lm+gy/lk light shades and orange (Or), in combination with white (Wh) and metallic (Ms). This solution not only significantly extends the colour space (gamut), but also gives the possibility of more accurate reproduction of spot colours (including PANTONE), bypassing their conversion to CMYK. Natural skin colours in 10-colour printing thanks to the light shade configuration (lc+lm+gy/lk) and orange (Or). Perfect shades of gray in 10-colour printing thanks to printing with light shades of inks (lc, lm), and in particular by using gray ink (gy/lk).
Find out more: printing in highest resolution
#UV printing Poland
UV printing is direct printing on all materials, including rigid plastics. This is one of the technologies available in digital printing. UV printing consists in applying a thin layer of ink to virtually any material, which is then polymerized using ultraviolet rays.
Thanks to our UV machine, we can print on paper, cardboard, PVC, Plexiglas / acrylic, polycarbonate, PET, HIPS, other plastics, metals, aluminium composites / dibond, steel sheets, wood, MDF, banners, fabrics, canvases, carpets, wallpapers, leather, ceramics, stone… Moreover, thanks to the possibility of using a primer, you can order UV printing on an even wider range of materials, including glass and finely glazed ceramics. On roll or rigid materials. Big or small format.
We print on transparent materials from the front or back. Elements intended for illumination are printed in a special mode ensuring the best colour saturation and contrast. We use UV inks in the CMYK colour space and in white colour.
Find out more: UV printing
Advertising
Large format advertising on facades have been offered for many years in the Tri-City. Always in attractive locations at the main pedestrian and wheeled routes. All places are illuminated.
We construct, make and assemble all advertising media: advertising signs, billboards, citylights, information boards, building markings, visual identity systems, pictograms, totems, spatial letters, light boxes, cubes, inflatable carriers, etc.
Find out more: outdoor advertising, publice spaces signage
We manufacture the entire spectrum of advertising, including sign forms for external and internal applications: from simple boards printed in UV technology, through flat single letters without a background or cut out signs glowing backwards (the so-called halo effect), and ending with backlit channel letters, spatial signs or light boxes. Importantly, we tested and implemented a technology that allows you to make an illuminated light box that meets the stringent requirements of signboard thickness up to 3 cm.
Advertising light boxes are one of the most popular forms of promotion. In addition to marketing purposes, they can also perform informational functions. An advertising light box is also a great choice for the implementation of large-size advertising. We design and manufacture modern one- or double-sided advertising light boxes We use branded, energy-saving LED lens modules for illumination. We provide professional installation and service.
We make advertising light boxes: dibond light boxes, Plexiglas light boxes, light boxes on aluminium frames, light boxes with stretched faces, light boxes with PVC faces, light boxes with textile prints. Illuminated boxes made of dibond are the most popular form of advertising of this type. They will work when we want to highlight milled (cut-out) characters only with an unlit background. Graphics in dibond or other aluminium composite panels are precisely milled using CNC technology, and then we glue high-quality opal acrylic for illumination, if necessary covered with a coloured translucent film or a printout.
Channel letters are one of the most attractive and efficient forms of business communication. Backlit letters, appropriately designed, i.e. consistent with the brand image and the style of the environment, are credible for the recipient, and add prestige and originality to the investment. 3D letters are perfect both in the space of the shop window, as well as on the facade or on the roof of the building. B52 is a producer of signs in the form of signs without a background, a producer of backlit advertising.
Backlit letters are the most prestigious variety of 3D letters. Thanks to the use of modern energy-saving LED technology, they guarantee that a potential customer will be able to see the advertisement at any time of the day, in any weather.
Find out more: sings / signboards / letters / light boxes
We create spatial forms using a CNC machining center (milling machine and cutter with positioning system). A laser plotter is used for more precise applications. To cut the foil we use a cutting plotter with optical positioning of the cut for printing. We create channel letters / 3D letters using an automatic bending machine. The wide field of application of these technologies goes beyond advertising and covers issues related to architecture, building marking, organization of public space and interior finishing, as well as decoration. We also make packaging, gadgets and personalized gifts.
B52 puts a modern CNC machining center at your disposal: high-speed spindle, trailed knife, oscillating knife, creasing wheel. High precision machining. Working format 310×210 cm, material stabilization by vacuum pump.
Mill, cut and crease any shape with CNC. Create reliefs, furniture fronts, wall panels, furniture, and unusual elements from wood and wood-based materials. Solid wood, plywood, MDF, HDF, HPL. Process cartons and cardboard, giving them spatial shapes (individual packaging, stands, displays, other POS materials, decorations). Cut textile materials. Work in plastics: PVC, Plexiglas, polycarbonates, rubbers. Also mill non-ferrous metals (oil mist). Engrave with CNC: company signs, dibond boxes, coats of arms, medals, address plates, 3D letters, etc.
Cut with CO2 laser plotter: handles, key rings, puzzles, decorations, pads, ornaments, dies, plastic parts etc. Mark / engrave with CO2 laser plotter: packaging, nameplates, gadgets, company materials, etc.
The digital material processing service gives you the opportunity to get a unique product. We offer help in the design of file preparation to be able to use all the possibilities of our machines.
Find out more: CNC milling / cutting / engraving / laser
The comprehensive advertising service includes: graphic design, construction designs of media, administrative documentation, putting up posters, films (boards, display cases, glass and plastic application) and assembly at height.
To sum up, B52 consistently develops its printing and advertising studio. Currently, we have all modern technologies at our disposal to implement even the most ambitious projects. Our facilities are the technological park of machines, but also the necessary knowledge and human resources to transform these possibilities into customer satisfaction. So we have full control over the entire process of order fulfillment, and our clients are sure that we can perform the task entrusted to us carefully, on time and at a reasonable price.
#printing Poland #advertising Poland #UV printing Poland #signs Poland #signboards Poland #light boxes Poland #3D letters Poland #backlit letters Poland