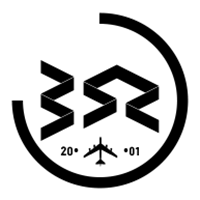 Visual communication advertising agency and studio – advertising Gdansk – advertising Poland
Digital printing large format printing – HQ printing – UV printing – printing Poland
Branding signs – advertising light boxes – single letters – visual identity – laser cutting – cnc milling / cutting
We are an printing house. We are an advertising agency Poland and advertising studio with an well-established position on the market. We focus on all forms of visual communication and advertising. From concept, through design, to execution and installation.
B52 has been associated with the large-format printing industry for many years. B52 started as a large-format printing house from Poland and outdoor advertising broker. Currently, we go out to clients with a much broader, comprehensive advertising offer.
printing Poland
We digitally print up to 1440 dpi, offering unlimited print areas.
Print Poland. Printing Poland. Printing house Poland.
B52 printing house based in Gdansk, Poland, has the greatest experience in the Gdansk and Tri-city large format printing market. We have machines with various characteristics, in solvent, eco solvent and UV technology. We have a large-format CMYK printing machine with high efficiency (very short delivery times); 10-colour machine for print quality for the most demanding customers and a UV hybrid machine for printing on roll materials and rigid substrates.
Large format printing
We perform large-format solvent printing on roll materials. Such print in Poland is an essential element of brand communication. B52 printing house makes, among others, flyers, posters, hangers. This type of printing is also ideal for outdoor advertising campaigns.
At B52 we print banners (laminated, coated, backlight, blockout), produce meshes, print posters (billboards, citylights, photo wallpapers and others), printed self-adhesive films (white, transparent, perforated / one way vision, easily removable / easy dot, monomeric, polymeric, cast, contour cut stickers, etc.), magnetic foils, stands, boards, print on roll-up media, flags, etc. Printing in Poland / We print images in unlimited formats. The print is extremely expressive, resistant to external factors and retains its properties for a really long time.
Find out more: large format printing
Do you think about printing in the highest, true resolution of 1440 dpi? ultra-smooth tonal gradients that make the resolution seem even higher? or maybe even special colours? odourless and ecological printing? We offer all these options at B52, the printing house from Poland. Get to know the highest photographic quality printing from Poland. For the most demanding customers: the recipients of the service are most often artists, architects and institutions of culture and art. Extended colour space in 10-colour printing: the printing is based on extending the CMYK ink set with lc+lm+gy/lk light shades and orange (Or), in combination with white (Wh) and metallic (Ms). This solution not only significantly extends the colour space (gamut), but also gives the possibility of more accurate reproduction of spot colours (including PANTONE).
Find out more: printing in highest resolution
UV printing
UV printing is direct printing on all materials, including rigid plastics. It consists in applying a thin layer of ink to virtually any material, which is then polymerized using ultraviolet rays. Thanks to our UV machine, we can print on paper, cardboard, PVC, Plexiglas / acrylic, polycarbonate, PET, HIPS, other plastics, metals, aluminium composites / dibond, steel sheets, wood, MDF, banners, fabrics, canvases, carpets, wallpapers, leather, ceramics, stone and even on glass and finely glazed ceramics. On roll or rigid materials. We use UV inks in the CMYK colour space and in white colour. Printing Poland.
Find out more: UV printing
advertising Poland
B52 is not only a print shop in Poland. Large format advertising on facades have been offered for many years in the Tri-City. Always in attractive locations at the main pedestrian and wheeled routes. All places are illuminated.
Advertising Poland. Advertisements Poland. Advertising production Poland.
We construct, make and assemble all advertising media: advertising signs, advertising boards, billboards, citylights, information boards, building markings, visual identity systems, pictograms, totems, single letters, light boxes, cubes, inflatable carriers, etc.
Advertising signs. Advertising signboards.
We manufacture the entire spectrum of advertising, including sign forms for external and internal applications: from simple boards printed in our printing house from Poland in UV technology, through flat single letters without a background or cut out signs glowing backwards (the so-called halo effect), and ending with backlit channel letters or light boxes. Importantly, we tested and implemented a technology that allows you to make an illuminated light box that meets the stringent requirements of board thickness up to 3 cm.
Find out more: sings / signboards / letters / light boxes
Single letters. Channel letters.
Channel letters are one of the most attractive and efficient forms of business communication. Backlit letters, appropriately designed, are credible for the recipient, and add prestige and originality to the investment. 3D letters are perfect both in the space of the shop window, as well as on the facade or on the roof of the building. B52 is a producer of backlit advertising. Illuminated advertising Poland.
Backlit letters are the most prestigious variety of 3D letters. Thanks to the use of modern energy-saving LED technology, they guarantee that a potential customer will be able to see the advertisement at any time of the day, in any weather.
Find out more: single letters
Advertising light boxes
Advertising light boxes are one of the most popular forms of advertising Poland. In addition to marketing purposes, they can also perform informational functions. We design and manufacture modern one- or double-sided advertising light boxes We use branded, energy-saving LED lens modules for illumination. We provide professional installation and service.
We make advertising light boxes: dibond light boxes, Plexiglas light boxes, light boxes on aluminium frames, light boxes with PVC faces, light boxes with textile prints from our printing house from Poland. Illuminated boxes made of dibond are the most popular form of advertising of this type. They will work when we want to highlight milled (cut-out) characters only with an unlit background.
Find out more: advertising light boxes
B52 puts a modern CNC machining center at your disposal: high-speed spindle, trailed knife, oscillating knife, creasing wheel. High precision machining. Working format 310×210 cm, material stabilization by vacuum pump.
Mill, cut and crease any shape with CNC. Create reliefs, furniture fronts, wall panels, furniture, and unusual elements from wood and wood-based materials. Solid wood, plywood, MDF, HDF, HPL. Process cartons and cardboard, giving them spatial shapes (individual packaging, stands, displays, other POS materials, decorations). Cut textile materials. Work in plastics: PVC, Plexiglas, polycarbonates, rubbers. Also mill non-ferrous metals (oil mist). Engrave with CNC: company signs, dibond boxes, coats of arms, medals, address plates, 3D letters, etc.
Cut with CO2 laser plotter: handles, key rings, puzzles, decorations, pads, ornaments, dies, plastic parts etc. Mark / engrave with CO2 laser plotter: packaging, nameplates, gadgets, company materials, etc.
Find out more: CNC milling / cutting / engraving / laser
The comprehensive advertising service includes: graphic design, construction designs of media, administrative documentation, putting up posters, films (boards, display cases, glass and plastic application), advertising Poland on vehicles and assembly at height.
To sum up, B52 consistently develops its printing Poland and advertising studio Poland. We have modern technologies at our disposal to implement even the most ambitious projects. Our facilities are the technological park of machines, but also the necessary knowledge and human resources to transform these possibilities into customer satisfaction. So we have full control over the entire process of order fulfillment, and our clients are sure that we can perform the task entrusted to us carefully, on time and at a reasonable price.
B52 is a printing house in Poland. We print in large format, we offer highest quality digital printing and UV printing. B52 is also advertising Poland. The advertising studio makes advertising signs and signboards, single channel LED backlit letters, advertising light boxes, but also advertising and information boards and pylons. Finally, B52 offers CNC milling, CNC cutting, CNC creasing, laser cutting and laser engraving. Advertising Poland. Advertising production Poland.